Show Item Details

Edition:
2002, Prentice Hall
Trade paperback, New

Details:
ISBN: 0131126385
ISBN-13: 9780131126381
Pages: 126
Publisher: Prentice Hall
Published: 01/2003
Language: English
Alibris ID: 16248638541

Shipping Options:
Standard Shipping: $3.99
Trackable Expedited: $7.99

Choose your shipping method in Checkout. Costs may vary based on destination.

Seller's Description:
New. Need it urgently? Upgrade to Expedited. In stock and we ship daily on weekdays & Saturdays.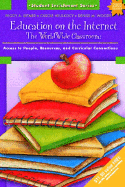 2002, Prentice Hall, Upper Saddle River, NJ
ISBN-13: 9780131126381
Trade paperback