Show Item Details

Edition:
2001, Irwin/McGraw-Hill
Hardcover, New

Details:
ISBN: 0072314079
ISBN-13: 9780072314076
Pages: 1280
Edition: 11th Edition
Publisher: Irwin/McGraw-Hill
Published: 2001
Language: English
Alibris ID: 9876218849

Shipping Options:
Standard Shipping: $4.49
Trackable Expedited: $9.99

Choose your shipping method in Checkout. Costs may vary based on destination.

Seller's Description:
New. The book is New, Excellent condition. Quantity Available: 1. ISBN: 0072314079. ISBN/EAN: 9780072314076. Pictures of this item not already displayed here available upon request. Inventory No: 1560790497.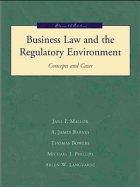 2001, Irwin/McGraw-Hill, Boston, MA
ISBN-13: 9780072314076
11th Revised edition
Hardcover 1998, Irwin/McGraw-Hill, Boston, MA
ISBN-13: 9780256197167
10th Revised edition
Hardcover